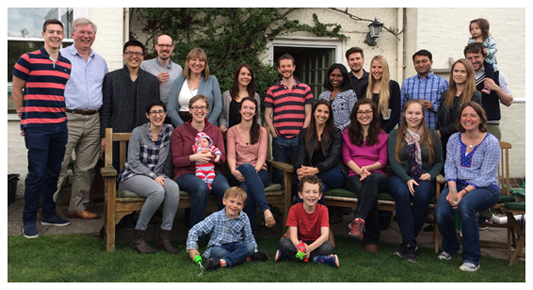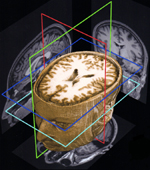 Based at the Department of Psychology, University of Cambridge, our research investigates the cognitive and brain mechanisms responsible for the subjective experience of remembering, and how we use mental experiences to make sense of the world, helping us to keep a grip on reality.
This work involves inter-relating cognitive hypotheses with evidence from functional neuroimaging of healthy volunteers and from examining the effects of neurological and psychiatric disorders, and normal aging, on memory abilities. Research in the laboratory uses a number of methods, including behavioural measures, computational modelling, functional and structural neuroimaging (fMRI/sMRI), electrophysiology (EEG/MEG), and brain stimulation (TMS/tDCS).
Our research has been funded by grants from the BBSRC, the James S. McDonnell Foundation, and the Leverhulme Trust, and through affiliation with the University of Cambridge Behavioural and Clinical Neuroscience Institute, supported by a joint award from the MRC and the Wellcome Trust.
To find out more about our work, please use the links on the left of the page.
Selected Publications - (see full list)
Richter, F.R., Bays, P.M., Jeyarathnarajah, P., & Simons, J.S. (2019). Flexible updating of dynamic knowledge structures. Scientific Reports, 9, 2272. [Abstract] [Download PDF]
Bonnici, H.M, Cheke, L.G., Green, D.A.E., FitzGerald, T.H.B., & Simons, J.S. (2018). Specifying a causal role for angular gyrus in autobiographical memory. Journal of Neuroscience, 38, 10438-10443. [Abstract] [Download PDF] [Source data] [Featured article]
Simons, J.S., Garrison, J.R., & Johnson, M.K. (2017). Brain mechanisms of reality monitoring. Trends in Cognitive Sciences, 21, 462-473. [Abstract] [Download PDF]
Richter, F.R.*, Cooper, R.A.*, Bays, P., & Simons, J.S. (2016). Distinct neural mechanisms underlie the success, precision, and vividness of episodic memory. eLife, 5, e18260. (* joint first-authors) [Abstract] [Download PDF] [Source data]
Bonnici, H.M.*, Richter, F.R.*, Yazar, Y., & Simons, J.S. (2016). Multimodal feature integration in the angular gyrus during episodic and semantic retrieval. Journal of Neuroscience, 36, 5462-5471. (* joint first-authors) [Abstract] [Download PDF]
Garrison, J.R., Fernyhough, C., McCarthy-Jones, S., Haggard, M., ASRB, & Simons, J.S. (2015). Paracingulate sulcus morphology is associated with hallucinations in the human brain. Nature Communications, 6, 8956. [Abstract] [Download PDF] [Measurement Protocol]